DUST OFF YOUR DANCIN' SHOES! 
  Saturday, September 15, 2018
  The New Horizons Swing Band will hold their
  3rd annual swing dance to benefit:
The Saturday Breakfast for our Neighbors program.
Come on down to the Glaser Center and enjoy the greatest hits from the swing band era of the 1930s and 40s.
Not a dancer?   Just tap your toes and sing along. 
TIME:  Free swing dance lesson at 6:00 PM
            Dance from 7:00 to 9:30 PM
TICKET PURCHASE: Click here on Brown Paper Ticket icon: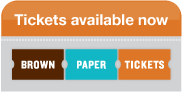 Can also be ordered at:
                                https://www.brownpapertickets.com/event/3591211
                               Or look for our table in the Social Hall after Sunday
                               Services.
COST: $15 in advance.  Advance price ends 11 PM Thursday 9/13/2018.
            $20 at the door starting at 5:30 PM on the night of the event
            Saturday 9/15/2018.
SNACKS and BEVERAGES will be available for sale.
PARKING:  Street parking available.  Public Garage behind Glaser Center.  Garage entrance on 7th Street between Mendocino and B Street.  Garage rates, first hour free, then 50 cents per hour.